TECHNICAL INFORMATION / INSTRUCTION MANUAL
ABOUT REVERSIBLE COMPACTOR
STRUCTURE

The rotating of the shaft with eccentric rotor and the adjusting the phase of resultant force. This combination can adjust compaction force and variable speed.

FEATURES

The centrifugal force produced by twin eccentric weights can generate strong compaction force.

A. Equivalent compaction power with 80kg Tamping rammer. The forward, neutral and reverse motion as well as its direction and speed are adjusted.
B. The low profile machine with stable operationability.
C. Suitable for backfill of sewerage works and other wider jobs.
D. Easy to operate needed direction, speed (the adjustment of force).
MECHANISM : FORWARD/NEUTRAL/REVERSE MOVING
The arrow indicates composition of centrifugal force

FOWARD FDIRECTION OF RESULTANT FORCE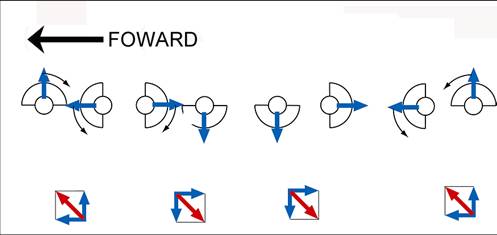 NEUTRAL FDIRECTION OF RESULTANT FORCE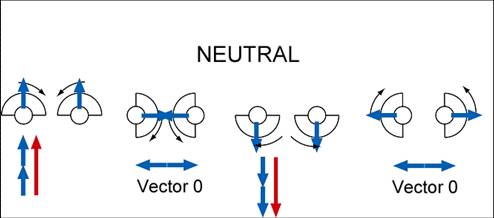 REVERSE FDIRECTION OF RESULTANT FORCE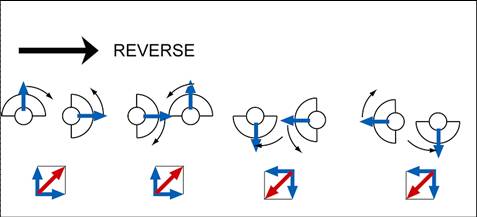 The position of eccentric rotor is changed hydraulically and it sets the direction of resultant force