DOMESTIC NETWORK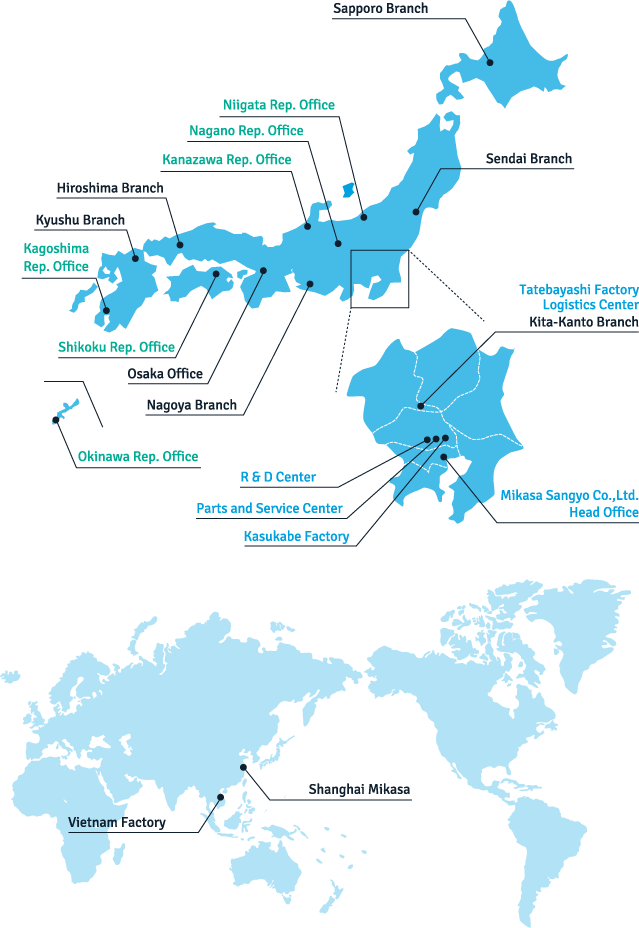 HEAD OFFICE
1-4-3, Kanda-Sarugakucho, Chiyoda-ku, Tokyo, 101-0064, Japan
Map
Tel: +81 3 3292 0155
Fax: +81 3 3292 0174
The head office is located in a neighborhood nearby famous buildings such as the Tokyo Dome and the Budokan.The area is also called Book Town because of the many bookstores and publishers.
In the head office there are currently around 50 employees enrolled. They are striving to work as the center of Mikasa.
Rooftop

Entrance
Head Office
PARTS AND SERVICE CENTER
They have two key functions: Spare parts supply and a Repairing Service division.
The Spare parts division is capable of supplying any part of Mikasa products line promptly.
The Repairing Service division is capable of coping with technical questions and repairs damaged machines.
Both divisions guarantee accountable after-sale service from Mikasa. We believe that this is the basis of building trustworthy long lasting relationships with customers.
Parts and Service Center

Parts Supply Building

Repairing Service Building
R&D CENTER
The R&D center is where the technology of Mikasa comes from. With excellent engineers, including young and capable research engineers, design engineers, skilled precision machine workers using perfectly equipped facility.The center carries out R&D, design, prototype production, performance and durability tests of new products and meticulous and careful production experimentation for today's changing needs and keeping in mind the needs of the future.
R&D Center

Office

Research Building
LOGISTICS CENTER
Mikasa Products are routed, packaged and delivered to customers from here.
The LOGISTICS CENTER is professional and complicated job site with different jobs of receiving, acceptance, shipping, inventory control and storage involved.
The direct container loading is available here for export.
Logistic Center

Motorized Pallet Racks

Banning to Container
TATEBAYASHI FACTORY
Mikasa Sangyo Corporation Tatebayashi Factory
Main Products: Tamping Rammers, Concrete Vibrators, Vibration Rollers and others
This factory is located at a vast site and produces Tamping Rammers.
The facility is fitted with state-of-the-art equipment and production areas.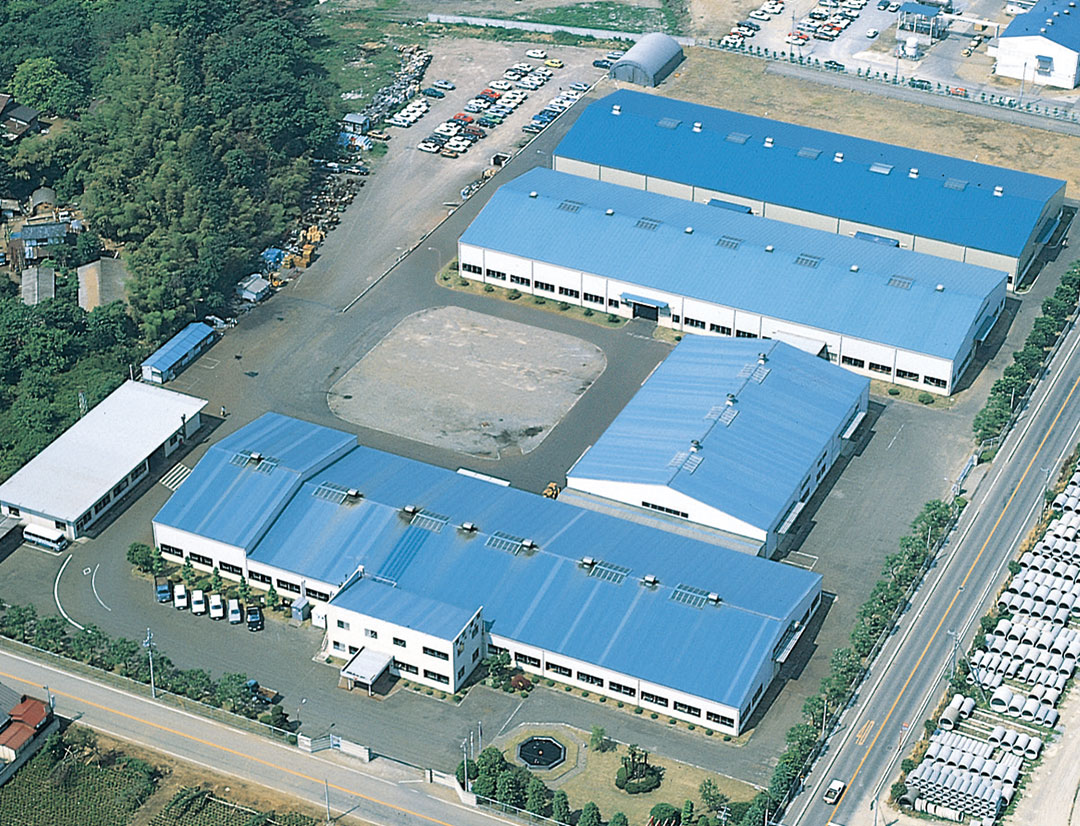 Tatebayashi Factory

New Processing Machine

Assembly line: Tamping rammer
Environmentally friendly products start at the factory
Tatebayashi factory has introduced a processing system called "GAIA CLEAN" to dispose of scum and liquid waste mixed with solvents generated in the painting products.
This system utilizes the work of aerobic bacteria, which grow in the waste fluid collected in the tank to break down the waste fluid into water and carbon dioxide.
Unlike chemicals, aerobic bacteria have existed in the earth for a long time, so they do not produce toxic substances when they work.
In addition to taking measures against exhaust gas and noise for each product, Mikasa Sangyo is also working on environmental measures in the production process.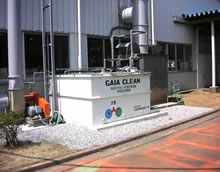 KASUKABE FACTORY
Mikasa Sangyo Corporation Kasukabe Factory
Main Products: Plate Compactors, Reversible Compactors, Concrete Cutter and others
The factory is located at 35 kilometers away from Metropolitan Tokyo and mainly produces Plate and Reversible Compactors, taking advantage of advanced high efficiency equipment.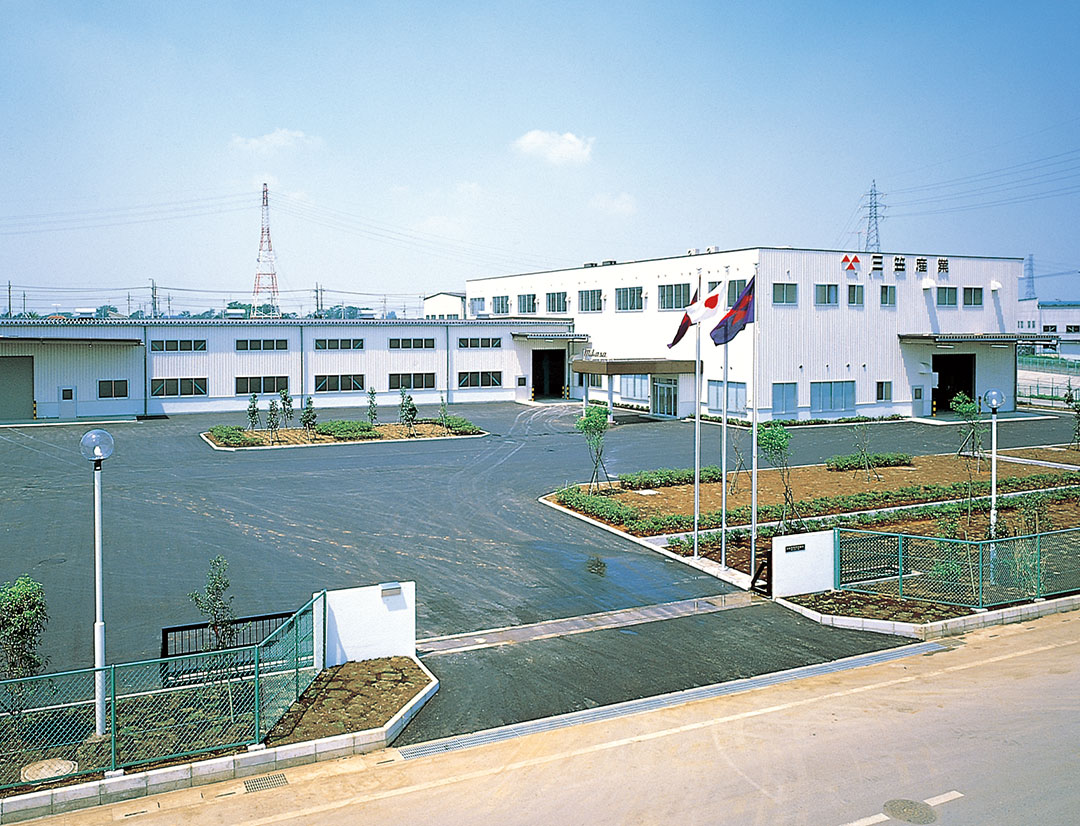 Kasukabe Factory

Parts Processing

Assembly line: Reversible Compactor
VIETNAM FACTORY
MIKASA VIETNAM Co.,Ltd.
E9 Thang Long Industrial Park Ⅱ, Yen My District, Hung Yen Province, Vietnam
Mikasa Vietnam is our first oversea production base, and wholly owned manufacturer of small construction equipment produced by foreign capital.
We, Mikasa Vietnam, focus on developing our advantage & strengths by studying various needs and wants of developing countries, make full use of excellent Vietnamese employee's talent and abilities. We also focus on setting up full complete functions such as the process from R&D to production.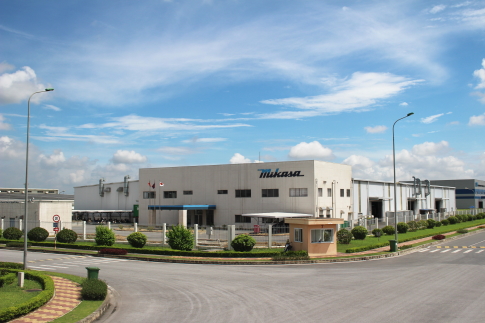 Vietnam Factory

Assembly line: Plate Compactor
About ISO
Tatebayashi and Kasukabe factories acquired ISO14001 (EMS) certification by TÜV Rheinland Japan Ltd. in 2007.
At the same time, both factories also underwent a transition audit for ISO9001 (QMS), which they had already acquired, and were certified by TÜV.
Vietnam factory acquired ISO9001 certification by Japan Quality Assurance Organization in January 2021.
We will continue to make improvements to create better products to meet customer requirements and reduce our environmental impact.
ISO9001 management system certificate

ISO9001 appendix

ISO14001 management system certificate

ISO14001 appendix

ISO9001 management system certificate(Vietnam)

ISO9001 appendix(Vietnam)
QUALITY/ENVIRONMENTAL POLICY STATEMENT ON ISO14000
As a leading manufacturer of compact construction equipment, we implement a quality management system to improve customer satisfaction, and an environmental management system to contribute to the social needs of environmental conservation and pollution prevention.
QUALITY POLICY
We are committed to improving customer satisfaction by manufacturing and supplying safe, easy-to-operate, rugged, compact construction equipment with consistent quality.
We will conduct our activities in conformity with and comply with all requirements of the quality management system, including legal and customer requirements.
We will continuously improve our quality management system to ensure that we maintain our ability to achieve our quality policy and goals.
Each department head sets and achieves goals by considering the performance that the process should achieve.
The Quality Committee reviews the plan and actual results in a form that reconciles them as appropriate to maintain the ability to achieve them.
ENVIRONMENTAL POLICY
We will develop our company into an environmental contributor by implementing an environmental management system.
We will conduct our activities in compliance with laws, regulations, agreements, and other requirements related to environmental aspects.
We will take the best possible precautions to reduce harmful environmental impacts.
We will improve our environmental management system with the aim of further enhancing our environmental performance.
All department heads responsible for managing significant environmental aspects will set and achieve objectives and targets, taking into account the performance (results) that management should deliver.
The Environmental Committee will conduct reviews in a format that reconciles plans and results as appropriate to maintain the ability to achieve them.
1-Dec-2006
HIRONARI KYOYA
President and Representative Director
Mikasa Sangyo Co.,Ltd., Tatebayashi Factory, Kasukabe Factory
SHANGHAI MIKASA
Shanghai MIKASA Co.,Ltd.
1025 Orient Building, 1500 Century Avenue,Pudong, Shanghai China
We build a sales office in China to achieve remarkable economic development.
We established Shanghai MIKASA Co.,Ltd. in 2002 to contribute to its development, expand sales and service to all over China from Shanghai.
Entrance

Display in the office

Bauma China 2016