VIBRATION ROLLER
MRH-501DS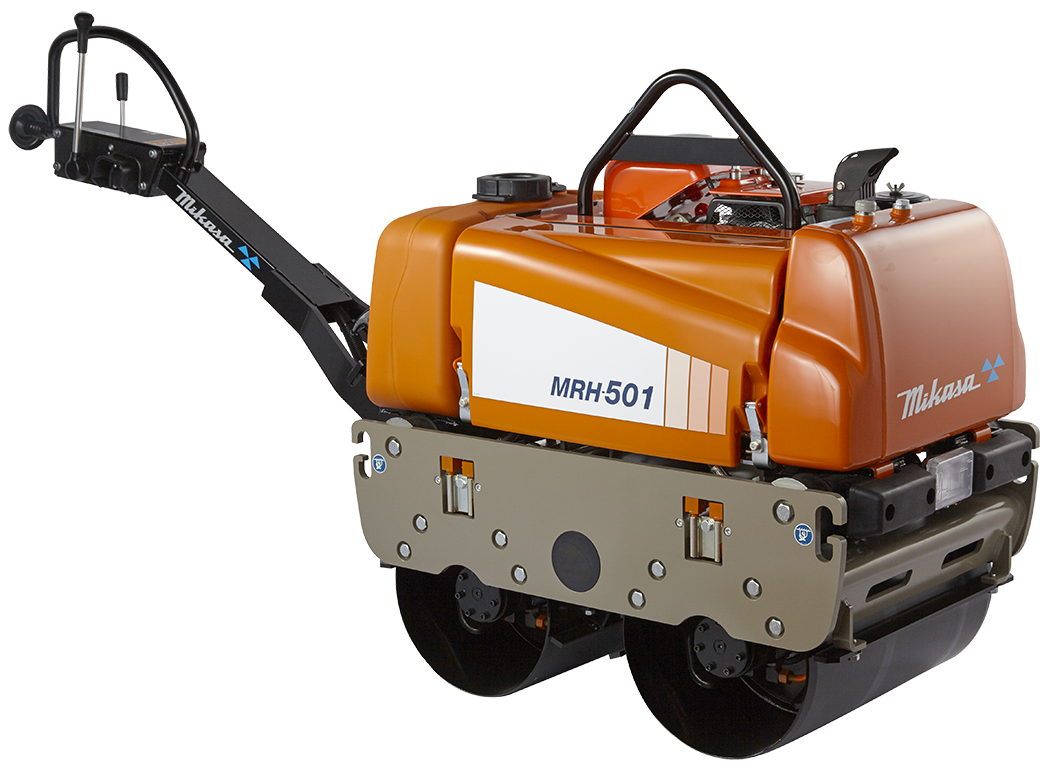 Vibration Roller
MRH-501DS
Vibration Roller with Electric Start
●Hydraulic system for reliable operation and excellent maintenance.
●Travel motor with improved durability.
●Mikasa's original strainer and plastic water tank prevents the sprinkler from clogging.
●Safety design that the engine can only be started when the travel lever is in the neutral position.
●Head LED light and rubber bumper.
●Electric Start for quick and smooth starting.
●Hour meter for checking operating time.
●Single-point lifting hooks for easy loading and unloading.
SPEC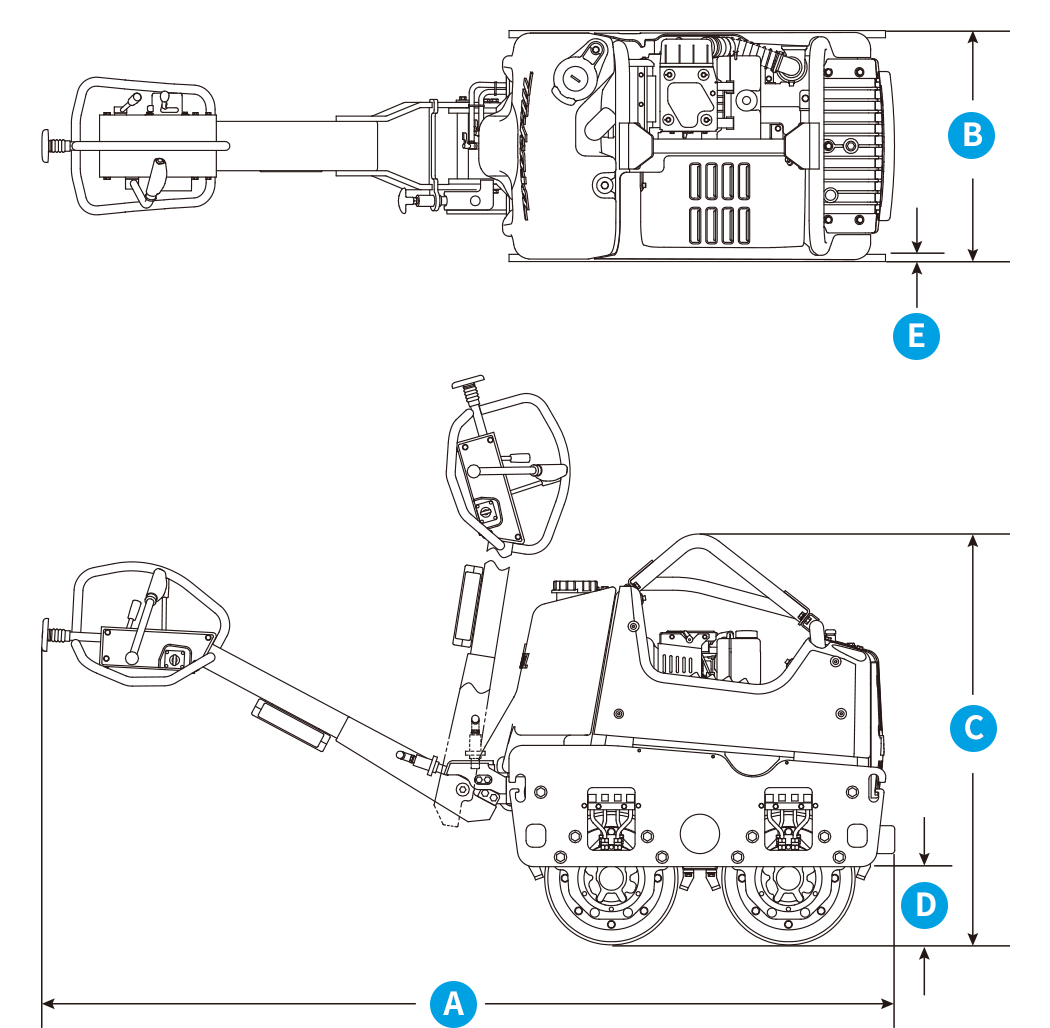 forward/reverse travel lever
〇
tacho hour meter
hour meter
electric start
〇
deadman brake
〇
head LED light and rubber bumper
〇
drum stopper
〇
handbrake
〇
safety mechanism for both of up and down hill
〇
lifting hook
〇
dimensions(mm)
H

A

2,265
W

B

617
W

C

1,195
drum size(mm)
dia.
355
width
575
weight(kg)
530
centrifugal force(max)(kN/kgf)
10.0(1,020)
vibrating frequency(Hz/v.p.m)
55(3,300)
 
traveling speed(km/h)
0-3
max.limited gradeability(%)
35
water tank(lits)
30
power source kW(PS)
model
EA330
brand
Kubota
max.output
4.6kW/6.3PS