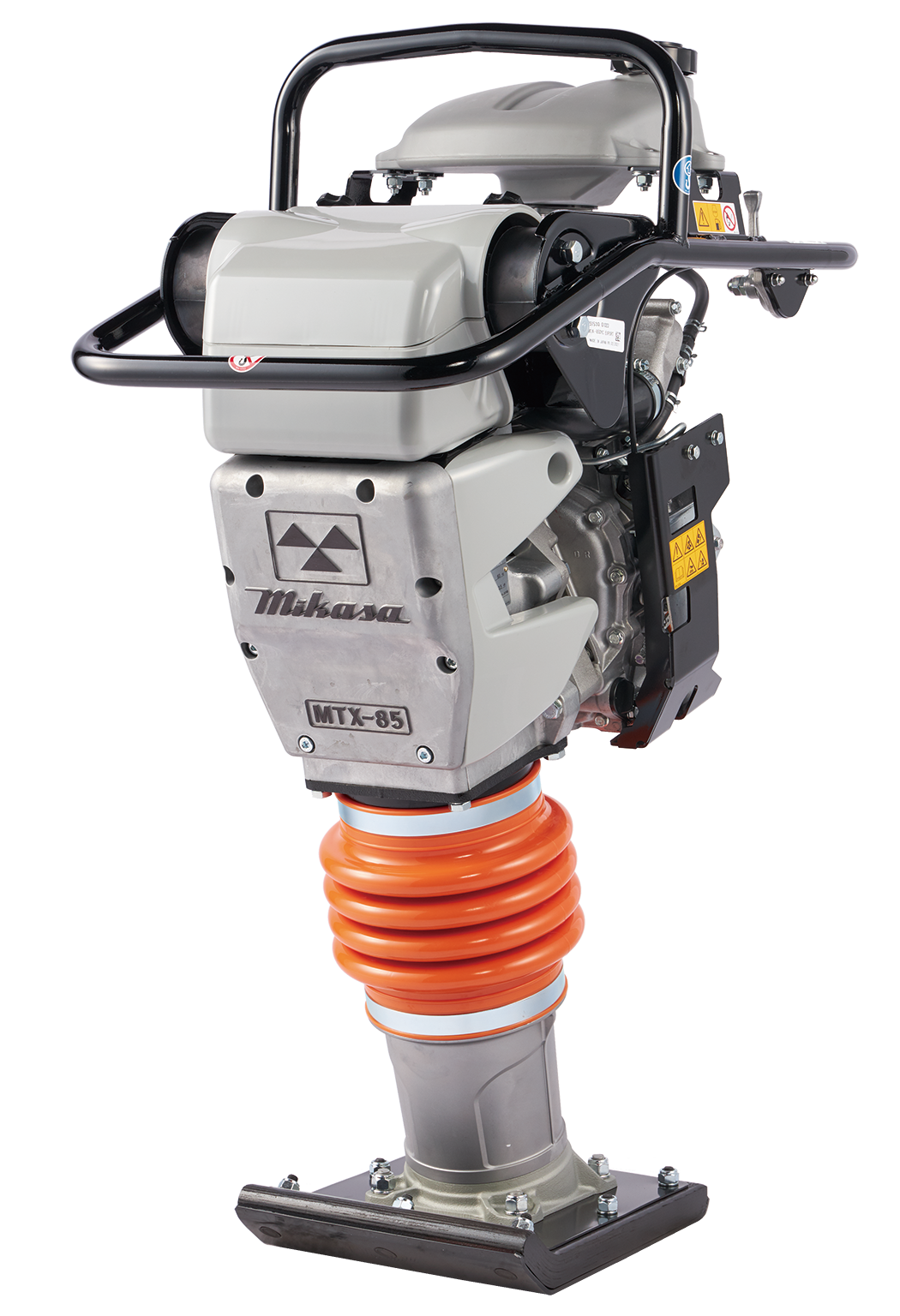 Diesel Rammer
MTX-85DY
Tamping Rammer with Diesel Engine
FEATURES 02

02

4 Stage Air Cleaner System

Large Twin Cyclone Air Cleaner

Large twin cyclone air cleaner has 300% the dust holding capacity of our previous design. (MTX series)

Tacho Hour Meter

1. Engine R.P.M.
When it is running, it shows R.P.M. and you can check it easily.
2. Operating Time
When it is stopped, it shows total operating time and managing its runtime is easy.

FEATURES 03

03

Power-Packed Rammer

Powerful Compaction

Solid compaction with a stroke of 30 to 80 mm.*
*Figures may vary depending on the model.