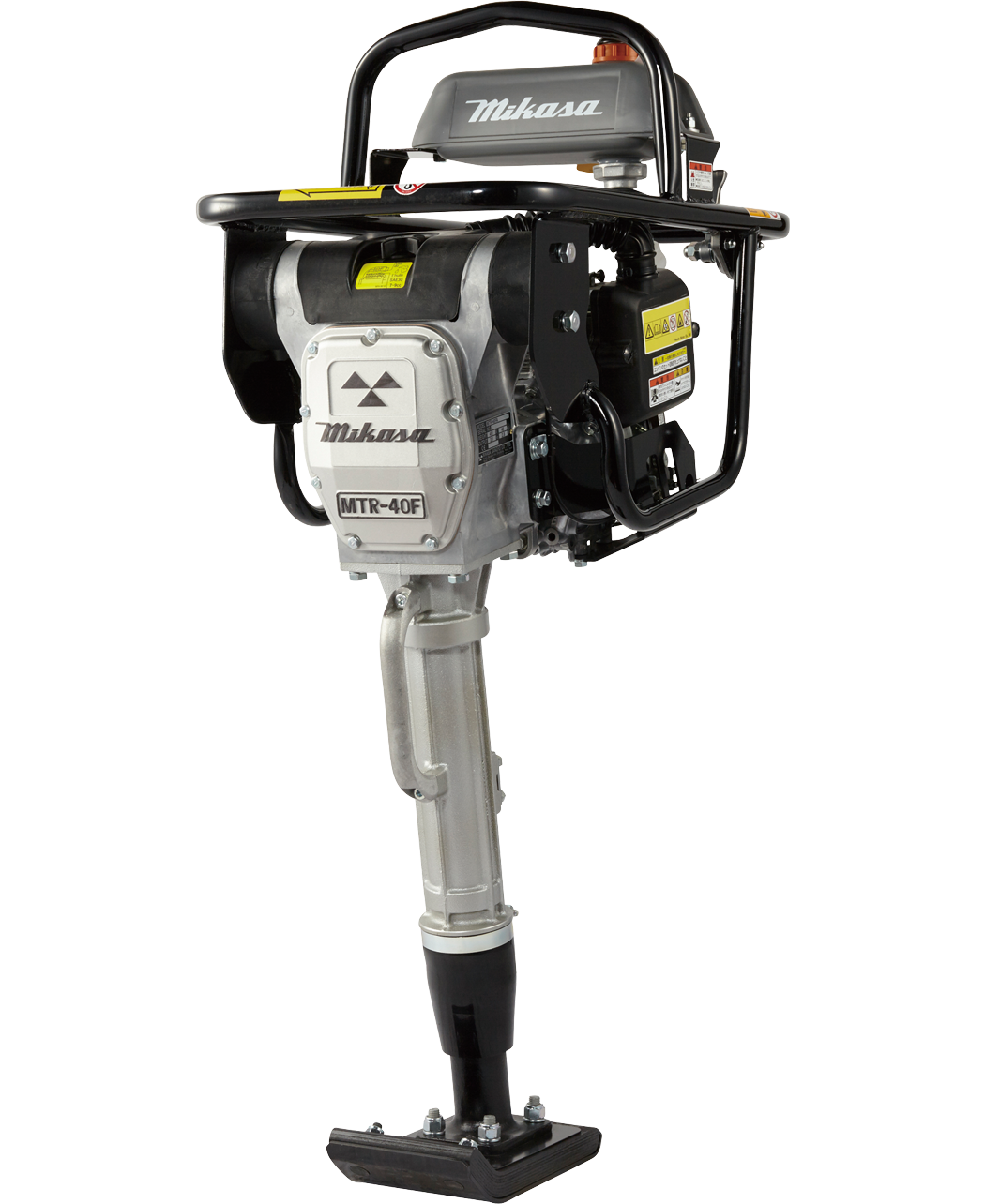 Trench Rammer
MTR-40H
Slim body with compact handle
Trench Rammer
●Works well at sites where it is difficult to work, such as near walls, in narrow trenches such as sewage pipes, and around utility poles.
●Optional Trench Foot can be installed.

SPEC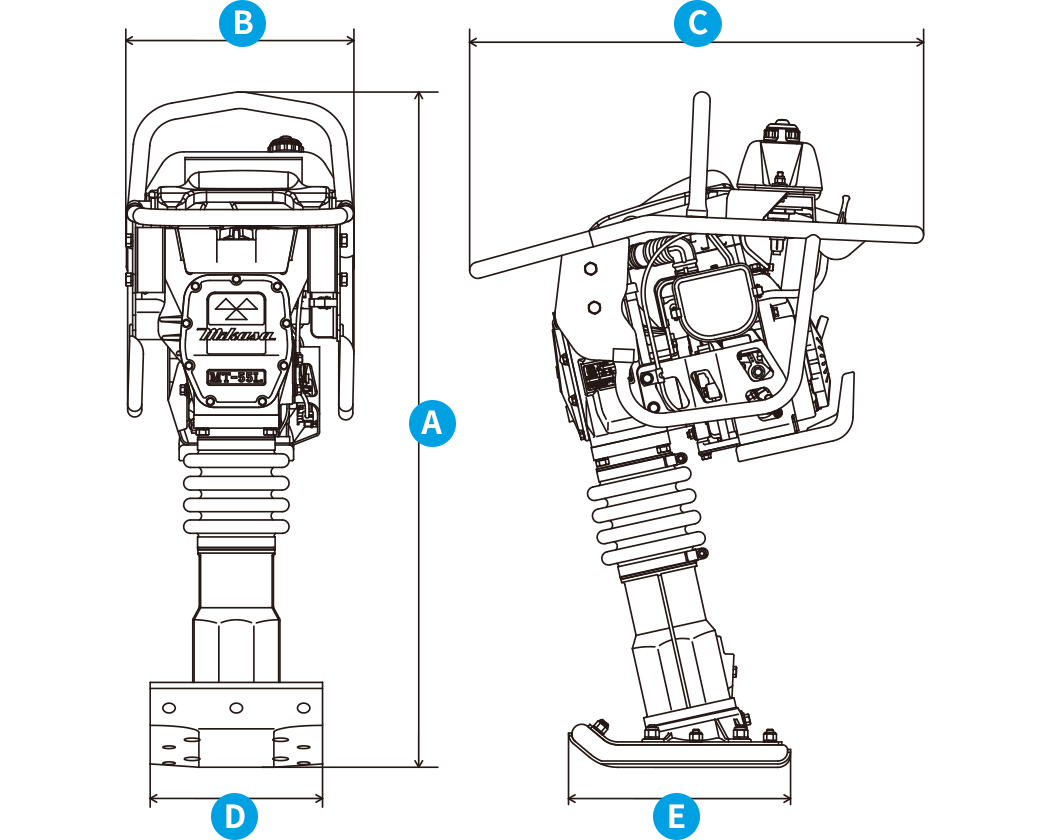 | | |
| --- | --- |
| wear resistant foot | 〇 |
| air cleaner | W cleaner |
| VAS handle | - |
| tacho hour meter | - |
| throttle lever | 〇 |
| engine cover | 〇 |
| engine guard | - |
| lifting hook | 〇 |
| trench foot | 〇(W100 x H305, W120 x H500/800, option) |
| Cart-rammer | - |
| Mikasa carry | 〇(option) |
dimensions
(mm)

A

1,110

B

370

C

620
plate size(mm)

D

150

E

270
weight(kg)
47
jumping stroke(mm)
40-55
impact force kN(kgf)
5.4(550)
impact number per min
644-695
fuel tank capacity(lits)
2.0
power source kW(PS)
model
GX100
brand
Honda
max.output
2.1(2.9)
FEATURES 02

02

4 Stage Air Cleaner System / Outstanding Operability

Large Twin Cyclone Air Cleaner

Large twin cyclone air cleaner has 300% the dust holding capacity of our previous design. (MTX series)

Tacho Hour Meter

1. Engine R.P.M.
When it is running, it shows R.P.M. and you can check it easily.
2. Operating Time
When it is stopped, it shows total operating time and managing its runtime is easy.

VAS Handle

Tamping Rammer utilizes a newly designed Vibration Absorbing System Handle that reduces 30 or 40 % for vibration transferred to your hands (compared to our normal handle models) to work more efficiency.

Throttle Lever with fuel cutoff mechanism interlocked kill-switch

The throttle lever interlocks with the fuel cock and engine stop switch, enabling operation idling and stopping by one lever operation.

FEATURES 03

03

Power-Packed Rammer / 360° Protection

Powerful Compaction

Solid compaction with a stroke of 30 to 80 mm.*
*Figures may vary depending on the model.

Engine Protection

A ... Protect the engine from rain and dust.(MT-55・66・77).
B, C ... The material of the side guard and engine guard is made of highly durable, superior shock-resistant resin that protects the entire surface of the engine.

Original Robust Bellows

Our bellows designed with meshed pattern inner wall delivers an extremely stable tamping stroke that resists twisting.

Original Rugged Foot

Mikasa's original foot is metal sheet assembly made from wear resistant, high tensile strength steel and laminated beech wood.