REVERSIBLE COMPACTOR
MVH-208GH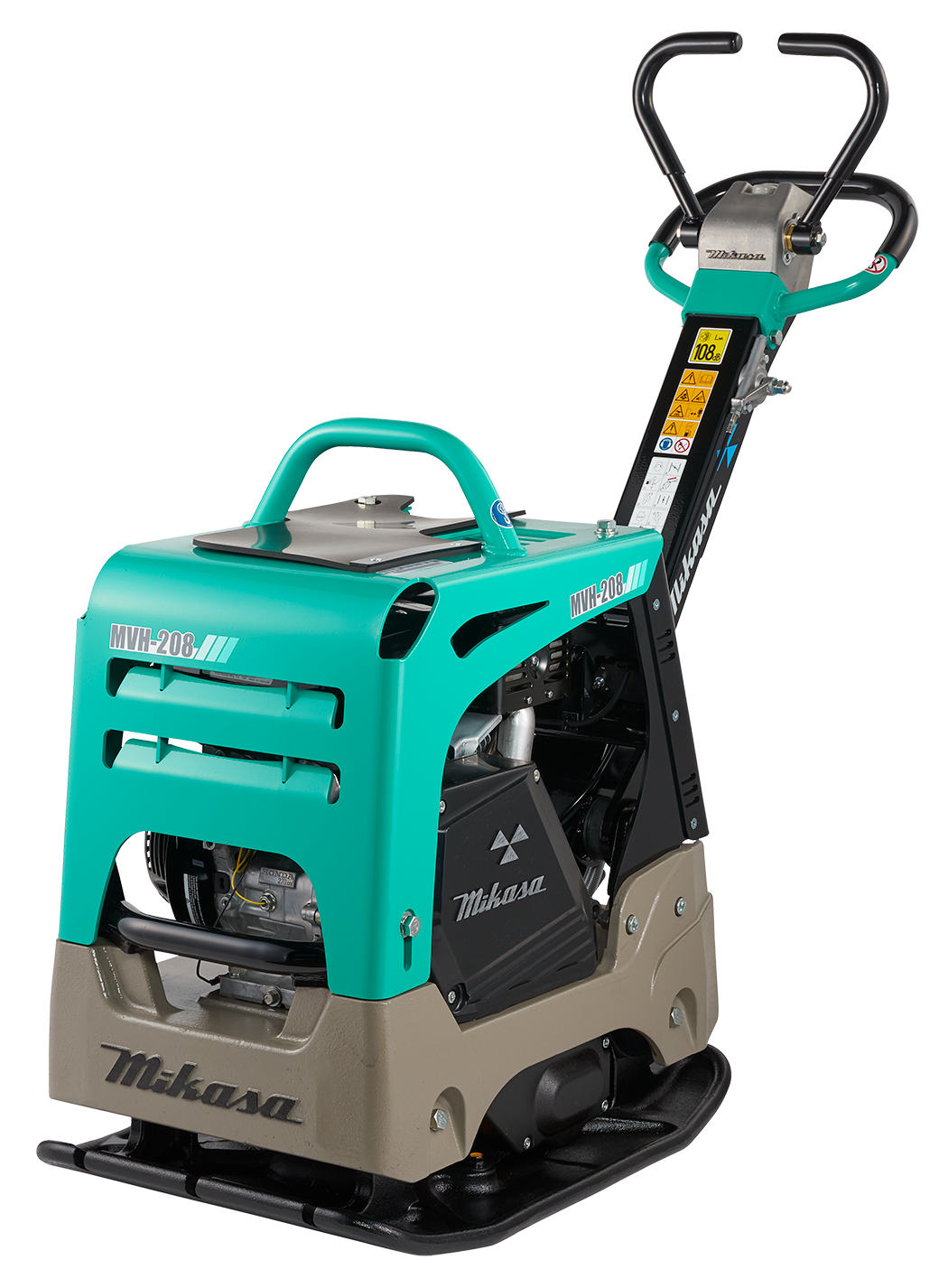 Reversible Compactor
MVH-208GH
Reversible Compactor with VAS handle
●Smooth forward and reverse drivability.
●VAS handle to reduce hand-arm vibration : patented.
●Forward/Reverse control lever : patented.
●Integrated vibrating plate.
●Cyclone air filter to extend engine life and reduce maintenance.
●Tacho hour meter for checking engine R.P.M. and operating time.
●Single-point lifting hooks for easy loading and unloading.
●Moving cart(option).
SPEC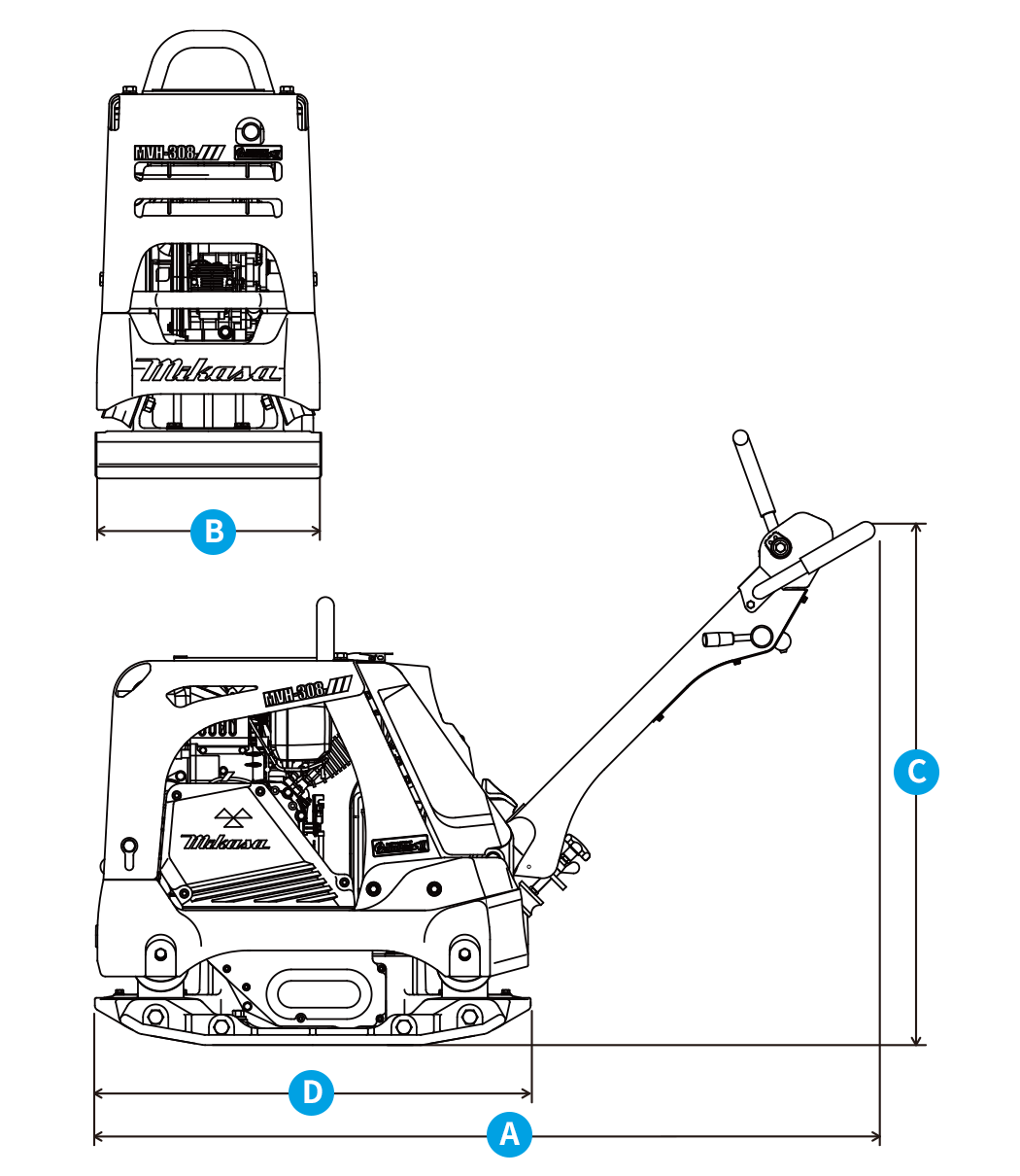 | | |
| --- | --- |
| compaction sensor "Compas II" | - |
| integrated vibrating plate | 〇 |
| monocoque structure | 〇 |
| electric start | - |
| cyclone pre cleaner | 〇 |
| tacho hour cleaner | 〇 |
| self locking system | 〇 |
| lifting hook | 〇 |
| VAS handle : Patented | 〇 |
| forward/reverse control lever : Patented | 〇 |
| water tank | - |
| cart | 〇(option) |
| extension plate | - |
dimensions
(mm)

A

1,310

B

500

C

1,010
plate size
(mm)

D

720

B

500
weight(kg)
210
vibrating frequency(Hz/v.p.m)
87(5,200)
centrifugal force(max)(kN/kgf)
37.0(3,772)
max.traveling speed(m/min)
27
power source kW(PS)
model
GX270
brand
Honda
max.output
6.3kW/8.6PS
FEATURES 02

02

Getting you on the job as quickly and absolutely as possible

VAS Handle (Patented)

Vibration Absorbing System handle reduces hand-arm vibration. Even if use long time, the burden for your body is not large.

Forward/Reverse control lever (Patented)

The control lever has been engineered with a built-in actuator that improves the forward/reverse switch over operational response so that you can smoothly switch over between forward and reverse.

Travel speed comparison

The compactor's travel speed is 20% faster with the new designed compaction plate.

Integrated vibrating plate

Brand-new Vibrating Plate made by advanced Automotive technology.

The compactor is designed monocoque structure integrated with front cover

The light weight and highly rugged front cover protects engine from gravel or external damage, and benefit easy maintenance, and enable to wash by high pressure pump.(MVH-128〜508)