CUTTER AND BLADE
MCD-318HS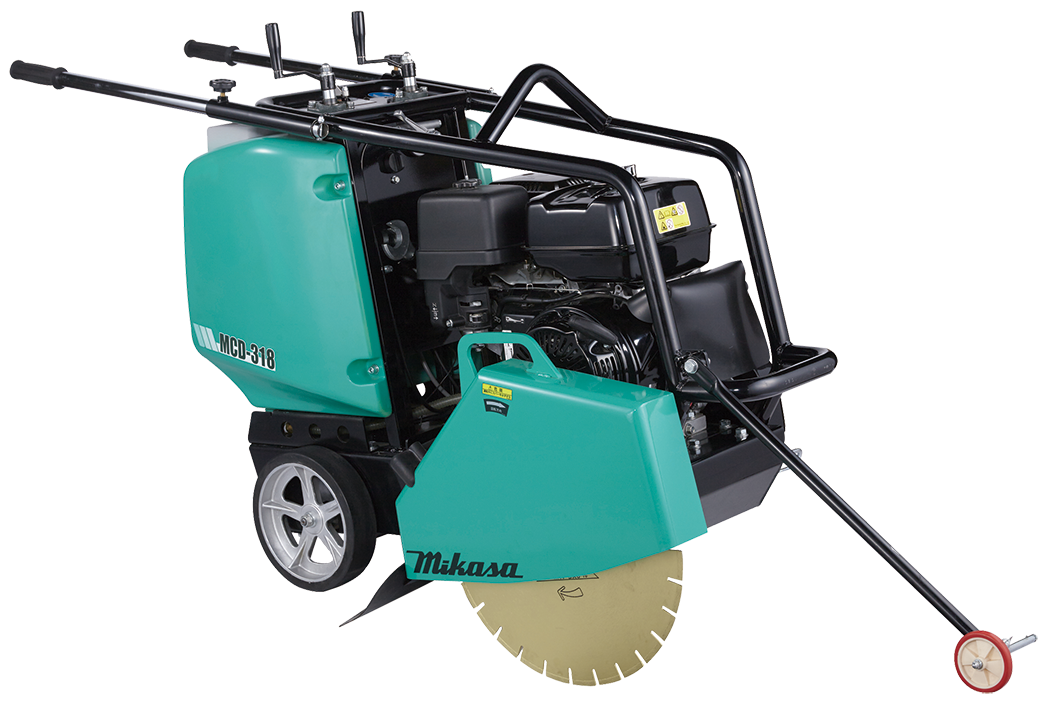 Concrete Cutter
MCD-318HS
Concrete Cutter with Digital Cutting Gauge
●Cutting depth 170mm at max.
●Digital cutting gauge to set the cutting depth on the panel.
●Electric start for quick and smooth starting.
●Tacho hour meter for checking engine R.P.M. and operating time.
●Water tank (50L).
●Drain water pipe for cleaning tank and preventing freezing.
●Single-point lifting hooks for easy loading and unloading.
SPEC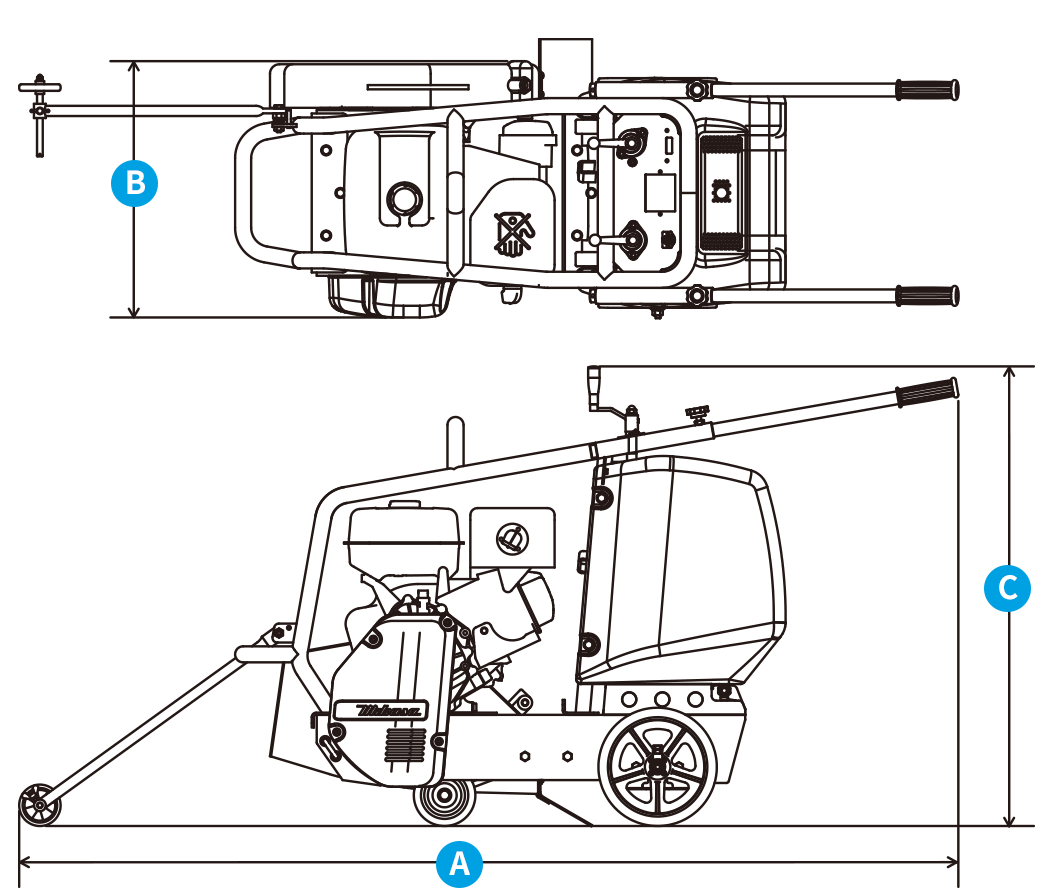 Dust Collecting Type Dry Cutter
-
electric start
〇
tacho hour meter
〇
cutting gauge
-
digital cutting gauge
〇
one-touch break
-
lifting hook
〇
dimensions
(mm)

A

1,984

B

542

C

971
blade size(mm)(inch)
254(10")-457(18")
cutting depth(mm)
70-170
arbor size(mm)
27
weight(kg)
190
adjusting for cutting depth
manual lifting screw type
traveling system
semi-auto drive
dust tank(lits)
-
water tank(lits)
50
power source kW(PS)
model
GX390
brand
Honda
max.output
8.7kW/11.8PS