CONCRETE VIBRATOR
FXS-40G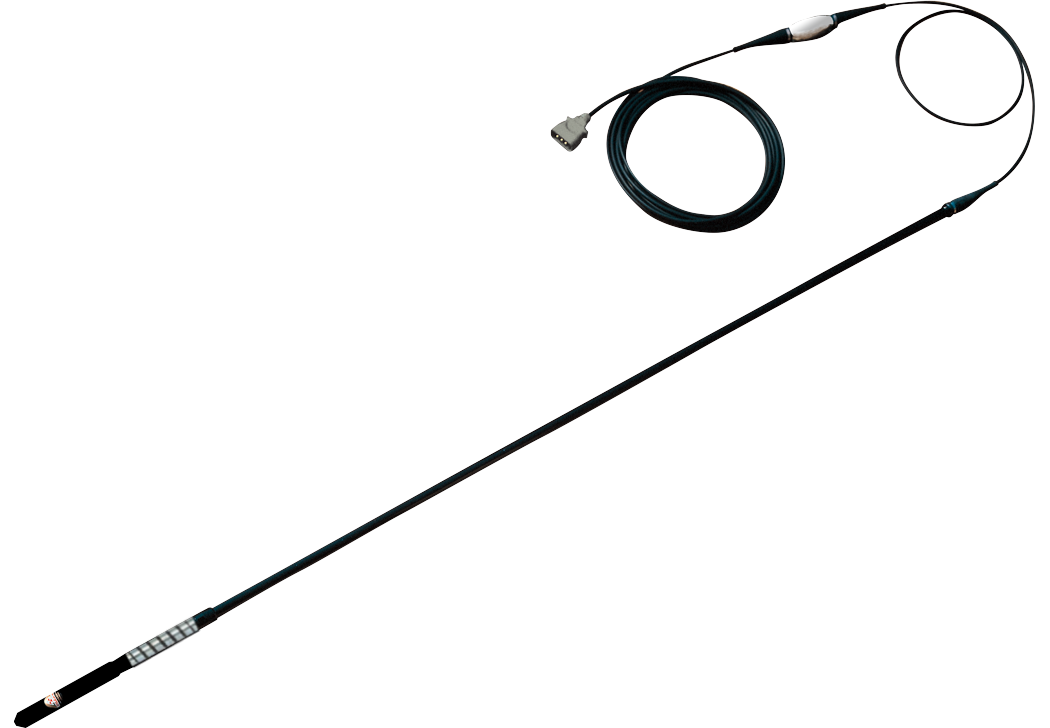 High Frequency Concrete Vibrator
FXS-40G
High Frequency Concrete Vibrator Steel Type
● Use of special lightweight steel pipe makes it easy-to-handle.
● No tangling with rebar even when pouring concrete into fine structural frameworks of rebar.
● Finishes can be improved since the vibrator can be inserted along slopes (gradients).
● Special tubes contain vibration absorbing rubber to reduce vibrations transmitted to the hands.
SPEC
special lightweight steel pipe
〇
powerful high-performance motor
〇
vib.head and steel pipe
(D)(Φ)
43
(B)(m)
396
(A)(mm)
3,412
(F)(mm)
732
cable(C)(m)
15
weight(kg)
16.8
voltage(V)
48(three phase)
cycle(Hz)
200/240
amperage(A)
6
amplitude(mm)
1.5
vibration Hz(v.p.m.)
200/240(12,000/14,400)